Nicholas Thompson: Sculptor
As part of the repairs works, Guildford Cathedral has commissioned a sculpture on the east elevation of the tower, on a block of uncarved Clipsham stone.
The subject for the sculpture is a reflection on World War One focusing on the concepts of reconciliation, sacrifice and, above all, hope.
Following a competition run in conjunction with City and Guilds, Nicholas Thompson has been appointed to carve "Mother and Child".
Nicholas, whose past work encompasses key heritage sites including the Canadian Parliament, the Tower of London and Highgate Cemetery – started work at Guildford Cathedral on Monday 30th November.
Subject to the weather, Nicholas will be working Monday to Friday with the occasional Saturday to get the sculpture completed by early February.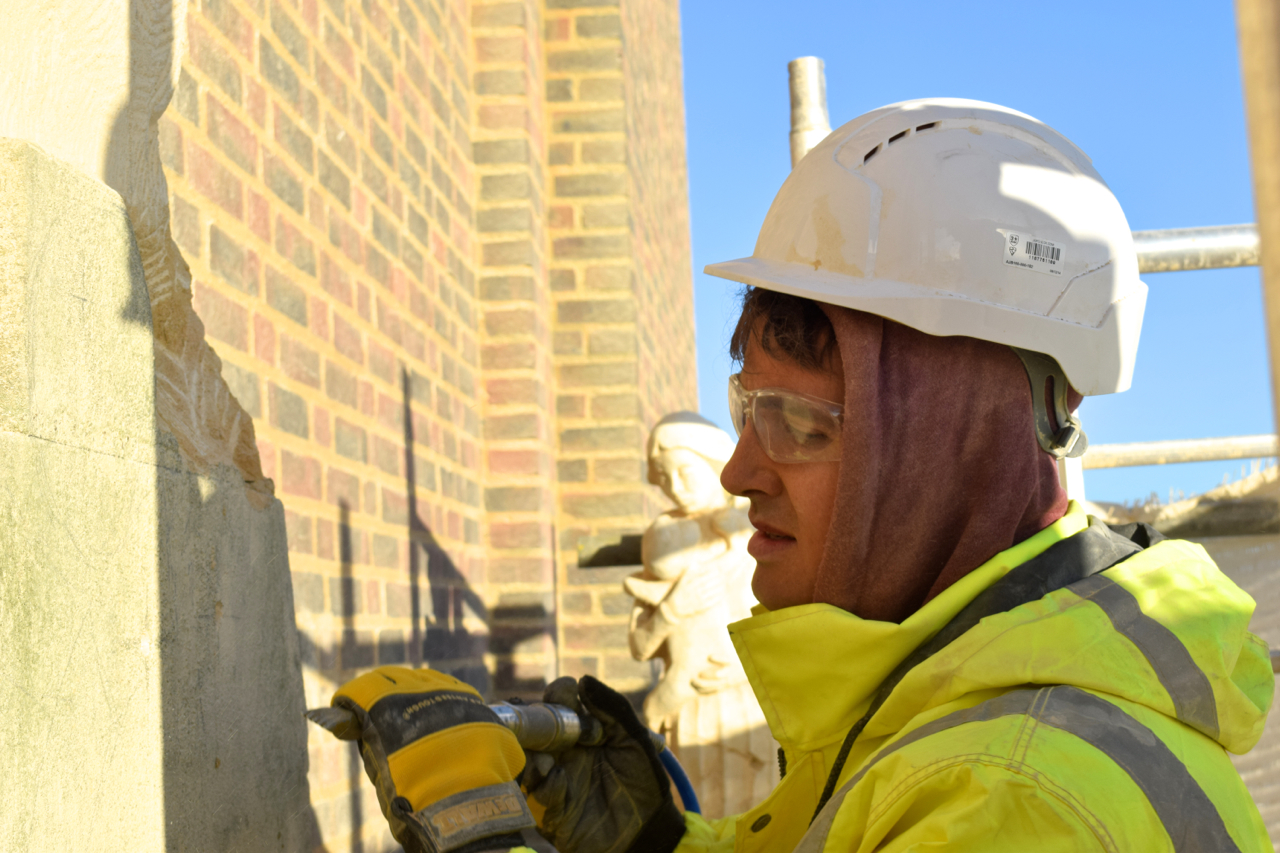 <div class="slideshow-window jetpack-slideshow slideshow-black" title="" data-gallery="[{" data-autostart="1" data-trans="fade">