12 Bells Final - 2021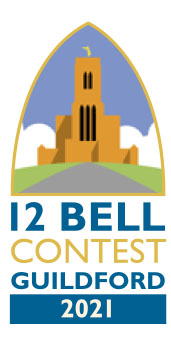 On Saturday 26th June 2021 the Cathedral will be hosting the final of the National 12-Bell Striking Contest. This is a bell-ringing contest in which teams of ringers representing cathedrals and churches with rings of 12 or more bells ring a set piece, which is judged by 3 experienced judges of ringing. The winner is the team which produces the most accurate piece of ringing and is presented with the Taylor trophy, given by the former head of John Taylor & Co., bell founders, of Loughborough.
Guildford Cathedral's tower contains a fine ring of 12 bells and the Cathedral ringers will be one of the teams taking part.
This is a very popular annual event which attracts ringers and their families from all over the country. Indeed, given a fine day, up to 1,000 visitors can be expected. Do come along and listen to some first-class ringing.
Further details on tickets will be available in early 2021.