Art Workshops | Booking Essential
Art Workshops with Sophie Artemis
Saturday 27 May – 10am - 3pm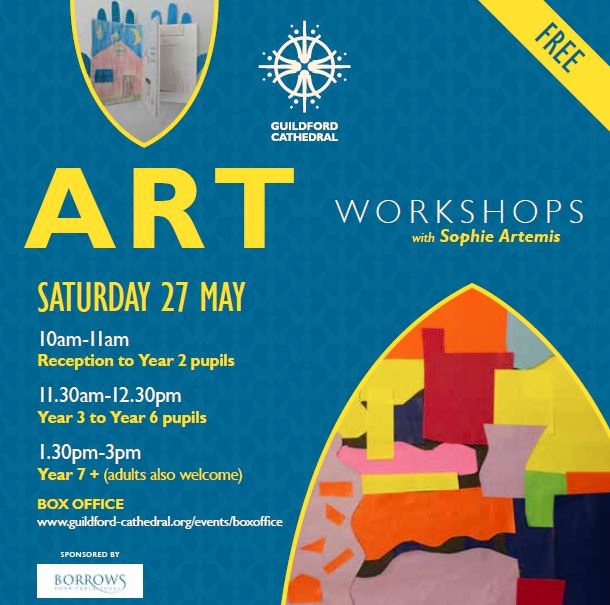 Using our wonderful building as inspiration Sophie Artemis, a local artist, will work with children and adults to create different kinds of artwork in sessions for different age groups.
Timings and Age Groups
10.00am-11.00am Reception to Year 2 pupils | Work on creating a piece of art using collage techniques | SOLD OUT
11.30am-12.30pm Year 3 to Year 6 pupils | Will make 'little books' | SOLD OUT
1.30pm-3.00pm Year 7 + (adults also welcome) | This session will allow participants to sketch aspects of the Cathedral's building under Sophie's expert guidance and support | SOLD OUT
(a place must be booked if you are an Adult wanting to take part in the session; if you are simply accompanying your child but do not want to take part, no adult ticket is needed).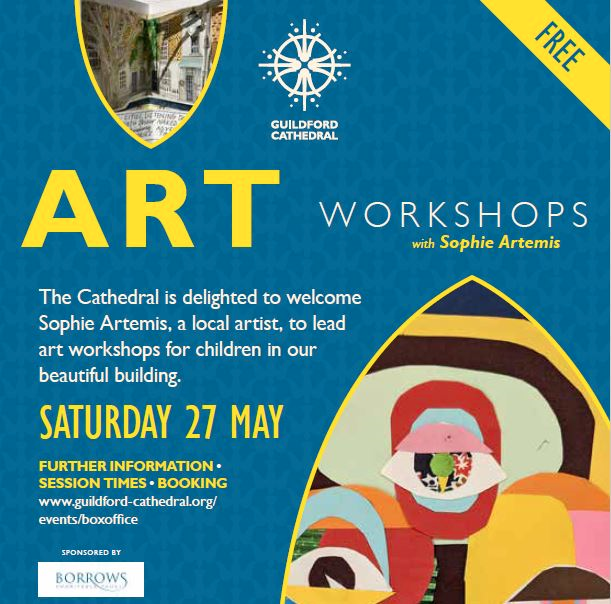 Booking is essential for this activity | Spaces are limited so book early to avoid disappointment.