Box Office
Raise Your Voices (a Church Urban Fund concert)
- postponed from Wednesday 19 December 2018
Saturday 18th May 2019 at 7.30pm
Tickets - priced at £17.00 - available from Guildford Cathedral Online Box Office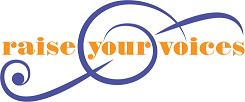 Several of England's cathedrals have welcomed Church Urban Fund "Raise Your Voices" events, with individuals and communities raising their voices for the voiceless; Guildford Cathedral is delighted to be adding to that number.
There are many people in this country who find themselves voiceless and powerless, in need of help and support. Church Urban Fund, through its programmes and partnerships, seeks to empower the voiceless and together tackle issues faced by, refugees, the isolated, the homeless and those struggling with food poverty and financial exclusion. The issues faced are widespread and complex but together we can tackle them. Church Urban Fund's challenge this advent is to join them and Raise Your Voices for the voiceless!
Church Urban Fund are very excited about their event here in Guildford and look forward to welcoming you to enjoy stunning performances from Surrey Harmony and the ACM Gospel Choir.
Seasons Café & Kitchen, our on-site restaurant, will be serving a pre-concert supper; booking essential.
Those booking pre-concert dinner will be contacted for their menu choices approximately two weeks before the event.
Book Your Tickets