Cathedrals at Night
This year, for the first time, every Church of England Cathedral will open their doors after hours on at least one evening to welcome in people of all ages to experience and explore their beautiful buildings and to enjoy a taste of Cathedral life.
Cathedrals at Night is an opportunity for Cathedrals to reach new audiences and re-engage with those ​more familiar ​with Cathedral life, by offering a mix of cultural, heritage and spiritual activities. Some of these will go on until late – and all of them are free.
Guildford Cathedral will hold its event on Saturday 26 September, with full details to follow. Watch this space!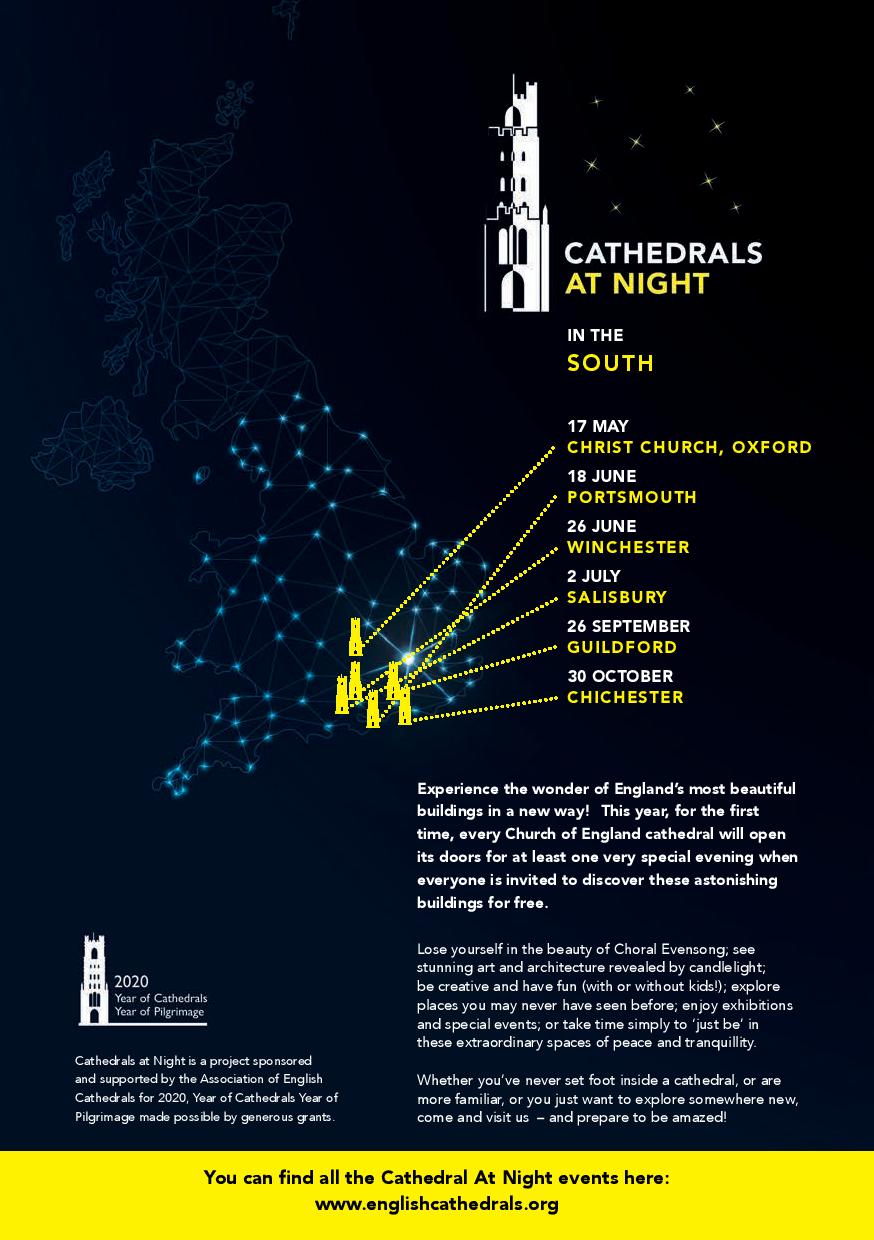 Photo credit: Phil Fiddes