Events at Guildford Cathedral
See also Art Exhibitions
Please note that events are subject to change, especially those advertised more than a month in advance.
Wednesday 19th December 2018
7.30pm

Raise Your Voices (a Church Urban Fund concert) - it is with regret that this concert is postponed; the re-scheduled date will be confirmed soon.
Tickets - priced at £17.00 - no longer available from Guildford Cathedral Online Box Office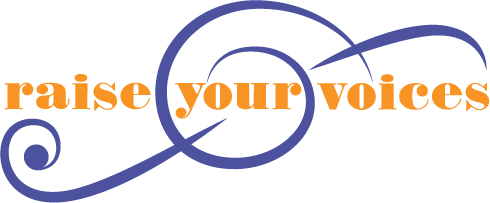 This winter sees a number of England's cathedrals welcoming Church Urban Fund "Raise Your Voices" events, with individuals and communities raising their voices for the voiceless.
There are many people in this country who find themselves voiceless and powerless, in need of help and support. Church Urban Fund, through its programmes and partnerships, seeks to empower the voiceless and together tackle issues faced by, refugees, the isolated, the homeless and those struggling with food poverty and financial exclusion. The issues faced are widespread and complex but together we can tackle them. Church Urban Fund's challenge this advent is to join them and Raise Your Voices for the voiceless!
Church Urban Fund are very excited about their event here at Guildford Cathedral and look forward to welcoming you to enjoy stunning performances from Surrey Harmony and the ACM Gospel Choir.
Seasons Café & Kitchen, our on-site restaurant, will be serving a pre-concert supper; booking essential.
ADULT MENU:
Mains:
Cottage pie topped with creamy leek mash and seasonal vegetables
Thai spiced fishcake, sweet chili vegetables, soy and sesame dressing
Roasted butternut, sage and feta cheese risotto, rocket and parmesan salad
Desserts
Banoffee fool – layered bananas, biscuit crumb, toffee and cream
Dark chocolate brownie, cherry compote, vanilla Chantilly
Lemon posset, raspberries and shortbread
CHILD'S MENU:
Mains
Big sausage, chips & beans
Tomato penne pasta, Parmesan & garlic bread
Fish fingers, chips & peas
Desserts
Ice cream Sundae
Sorbet Sundae
Back to December 2018