Events at Guildford Cathedral
See also Art Exhibitions
Please note that events are subject to change, especially those advertised more than a month in advance.
Sunday 3rd March 2019
6.00pm

Choral Evensong


Quire and Nave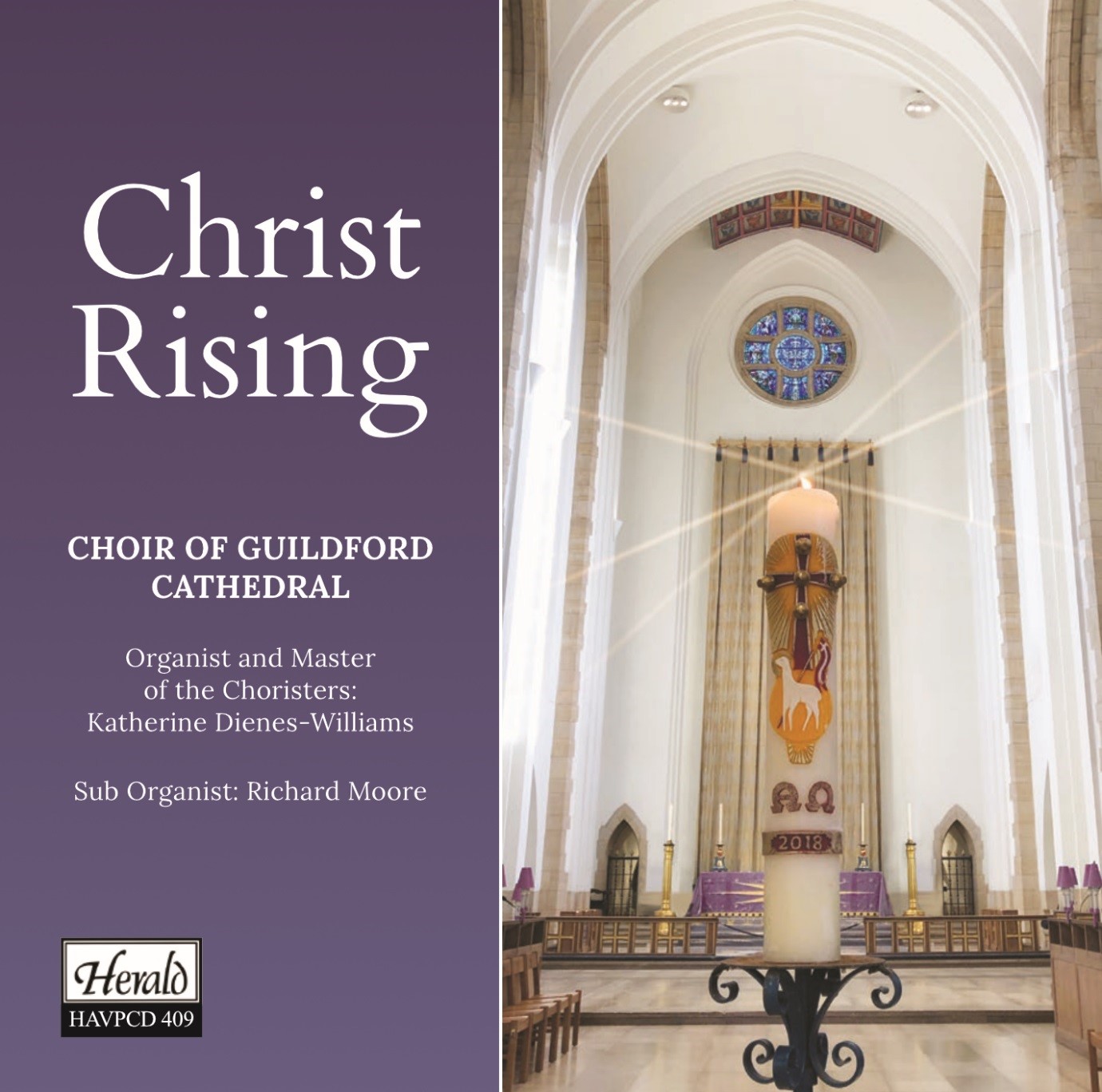 Join us tonight after Evensong and stay on at the end of the service for a drinks' reception at which the Cathedral Choir's new CD of music for Holy Week and Easter, Christ Rising, will be launched!
The disc is a recording of music for Holy Week and Easter, and is the first recording to be made in our exciting renovated acoustic, and with our refurbished organ. There will be an opportunity to meet with those involved with the recording at the reception, as well as a chance to hear the CD, and buy a copy.
Back to March 2019