Events at Guildford Cathedral
See also Art Exhibitions
Please note that events are subject to change, especially those advertised more than a month in advance.
Saturday 18th May 2019
7.30pm

CANCELLED - Raise Your Voices (a Church Urban Fund concert) - it is with regret that Church Urban Fund has made the decision to cancel this concert
Tickets no longer available from Guildford Cathedral Online Box Office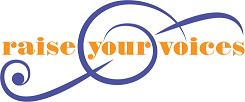 Loneliness is an epidemic in Britain: almost one in five of us say that we feel lonely often or always, and one in ten say they have no close friends. This spectacular evening of music at Guildford Cathedral brings together a variety of incredible choirs who will sing-out and end loneliness with a fantastic evening of music.
Several of England's cathedrals have welcomed Church Urban Fund "Raise Your Voices" events and Guildford Cathedral is delighted to be adding to that number. All the proceeds from the evening go towards the Church Urban Fund who work around the country tackling isolation by building community through initiatives such as Places of Welcome and Near Neighbours.
Raise Your Voices is a series of music-based events which raise awareness about the issue of loneliness and how the Church Urban Fund are working to end it. Every ticket sold will help them end the epidemic of loneliness. Church Urban Fund are very excited about their event here in Guildford and look forward to welcoming you to enjoy stunning performances from Surrey Harmony and the ACM Gospel Choir.
Seasons Café & Kitchen, our on-site restaurant, will be serving a pre-concert supper; booking essential.
Back to May 2019