Does your daughter love singing?
Open Night for Girl Choristers | Tuesday 5 July 2022
Does your daughter love singing?
Does she have a good ear?
Does she have a good sense of rhythm?
Does she enjoy meeting new friends in a welcoming and friendly environment?
Join us for an informal and fun opening evening at the Cathedral to experience a friendly team of musicians who enjoy singing together.
Our Open evening is for girls aged 9-18 who want to findout what it is like to be a Cathedral chorister.
Come and meet our girl choristers aged 9-18 and sing with them.
Led by our vocal coach, Hilary Jones, join our Cathedral Music staff Richard Moore and Michael Stephens-Jones for an evening at the Cathedral. Girls rehearse on Tuesday nights from 6.30pm-8.30pm and sing at the Cathedral on Fridays and Sundays. Once a full chorister, girls can claim £500 against instrumental or vocal tuition invoices.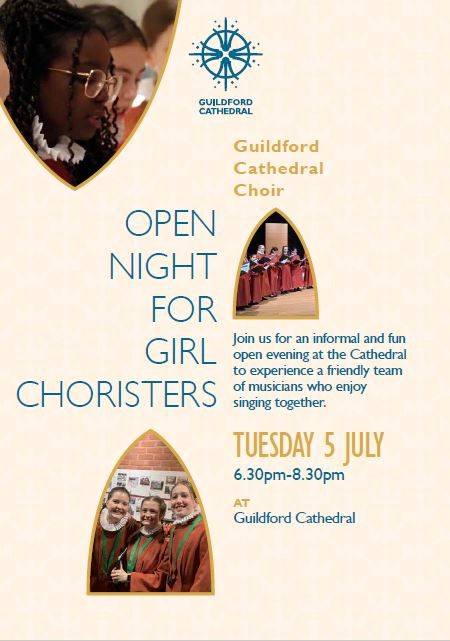 Please register you Daughter via the BOX OFFICE
To find out more please email Carolyn Howard-Jones