Welcome to Guildford Cathedral...
Individual prayer
Guildford Cathedral is open for individual prayer … read more
On Sundays you can join in a streamed Eucharist service, and links to other resources are available on our Home Worship page. Links and other information can be found on the Cathedral Facebook page. Our Clergy continue to worship daily in their own homes, if you would like to be added to the prayer list contact deanspa@guildford-cathedral.org Please be assured of our prayers at this time.
Guildford Cathedral is a warm-hearted community that is open to God, open to all.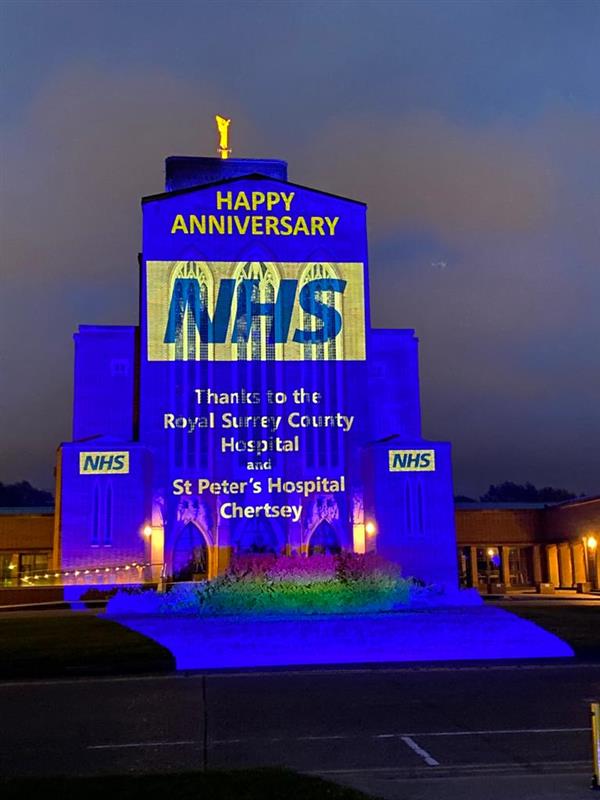 Our Building re-opened for individual prayer on Thursday 2 July.
The country is entering a new phase of life with Covid-19, and as restrictions are lightened we are able to open the Cathedral to individuals for prayer. Further details of this can be read here. As we begin re-opening we are following UK government and Church of England guidelines to ensure the safety of all, whether it be staff, volunteers or pilgrims. There are limited numbers allowed in the Cathedral at any one time, so please be aware that you may need to queue. Please dress according to the weather.
As the Cathedral begins it's recovery, Seasons Cafe also re-opened on Saturday 4 July, details here. Although closed for 103 days Carla and the team in Seasons worked hard as part of the Surrey Drive initiative ensuring that key workers in hospitals were kept supplied with meals. Seasons alone were supplying 1200 meals per week.
We are working towards holding Morning Prayer and Holy Communion in the Cathedral from Tuesday 7 July. Details of this can be found on the diary section of the website. This will be at 9am and 9.30am Tuesday – Friday.
For the time being we will continue to celebrate the Eucharist, spiritually although not physically, together on Sundays and Saint's Days and other commemorations. On Sunday 5 July the Cathedral Eucharist marks the Fourth Sunday after Trinity Sunday, the link to the service and YouTube live recording can be downloaded here I do hope you will be able to join us. All previous services are available here.
We urge everyone visiting to continue to carry out the social distancing regulations and follow the guidance in place in both the Cathedral and the Cafe; we are all in this situation together and we all have such a vital role to play to continue to protect ourselves and others.
Please continue to show kindness and understanding to others and we step into this next phase together.
With every blessing
The Very Reverend Dianna Gwilliams
Dean of Guildford
Guildford Cathedral is a friendly, welcoming community, with the worship of God at its heart. We welcome visitors, pilgrims and tourists of all ages from near and far and look forward to welcoming you amongst them.