Welcome to Guildford Cathedral...
Consultation | Constitution and Statutes
Guildford Cathedral is reviewing its Constitution and Statutes.
Under the Cathedrals Measure 2021, all English Cathedrals are required to become charities registered with the Charity Commission and the consultation is a part of this process.
Why is this happening?
In 2017, a Church of England working group reviewed and made recommendations on the governance and regulation of all cathedrals. These recommendations formed the basis of the new Cathedrals Measure 2021 which was passed by the General Synod in 2018 and received Royal Assent in 2021.
Find out more here
SUNDAY 1 OCTOBER 2023 | ADDRESS TO CONGREGATION
On Sunday 1 October, our Acting Dean, the Venerable Stuart Beake, addressed both the 9.45am and 6pm congregations.
Stuart spoke of the the selection process for a new Dean of Guildford and how you can contribute to this process. Stuart will talked about the challenges and priorities that lie ahead.
If you were unable to join us, please see our Support Pages to read the Address and watch a recording of the 9.45am address.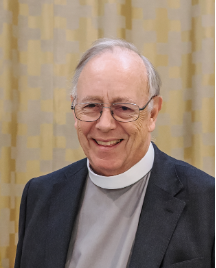 Guildford Cathedral is a friendly, welcoming community, with the worship of God at its heart. We welcome visitors, pilgrims and tourists of all ages from near and far and look forward to welcoming you amongst them.