Welcome to Guildford Cathedral...
ORDINATIONS 2 and 3 July
We are delighted to welcome you to the Ordination of Priests Services on Saturday 2 July and the Ordinations of Deacons Services on Sunday 3 July. These services take place at 10.30am and 3.00pm.
Everyone is welcome to all our services. All these services will be live streamed and can be viewed through our YouTube channel.
From its earliest days, the Church has set individuals apart for particular ministries. Through prayer and the laying-on of hands by the bishop and presbyters, the Church authorizes and equips new presbyters (priests) to celebrate the sacraments and to act as servants and shepherds to the people of God. Because we recognize that human strength is insufficient the ordination is preceded by prayer that the Holy Spirit will fill the candidates with grace and power to fulfil the ministry to which God has called each one of them.
This Saturday we are delighted to welcome ordinands, and their guests from around the Diocese, as they are ordained Priest, and on Sunday we welcome those who are to be ordained Deacons.
All are welcome to these services which take place at 10.30am and 3.00pm on both days.
We continue to encourage you to wear face masks when coming to the Cathedral and use the hand sanitiser which is readily available.
We continue to pray for our brothers and sisters in Ukraine. The Dean of Southark, the Very Reverend Andrew Nunn, has published this prayer.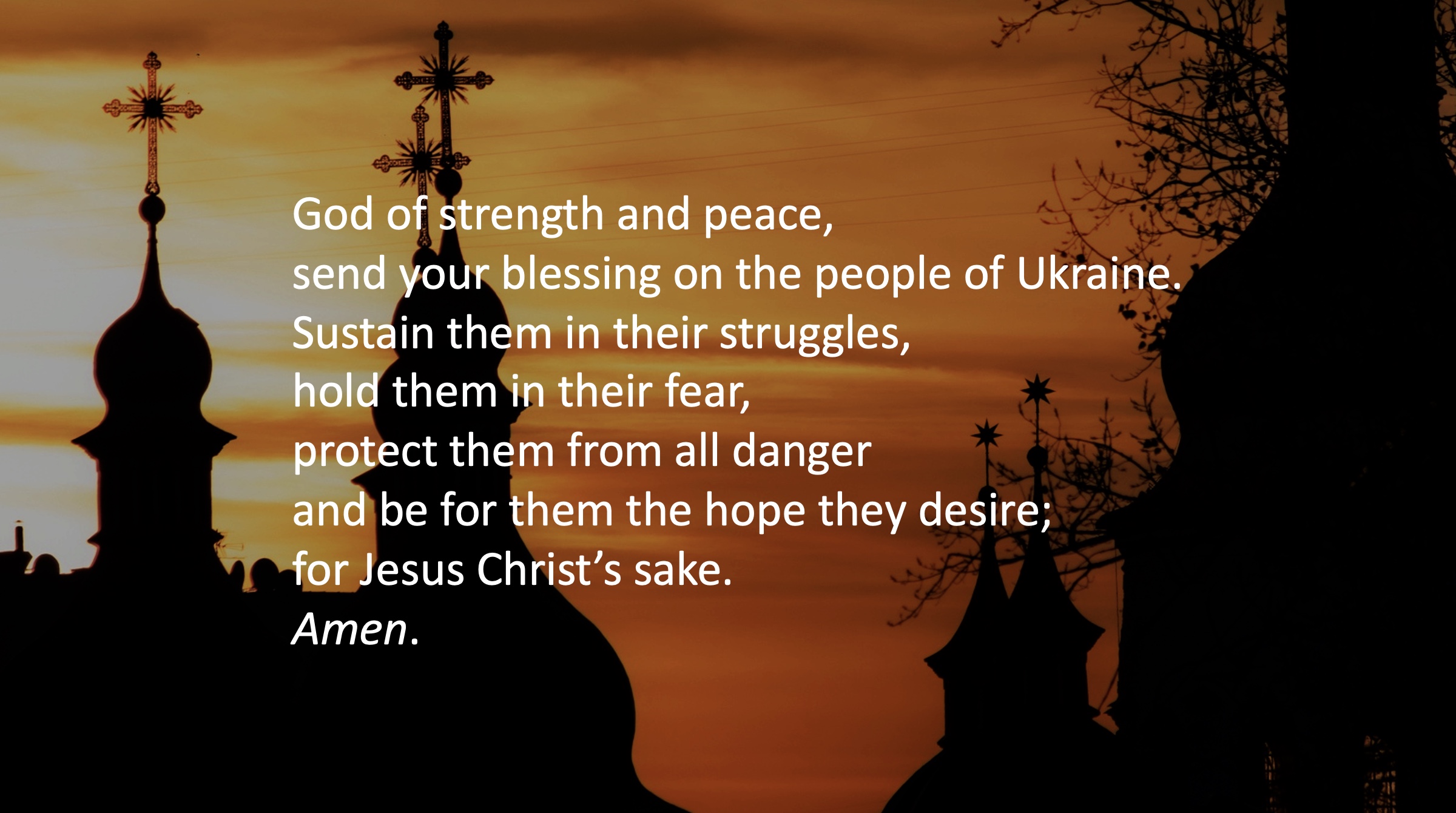 I wish you all a happy and peaceful week.
The Very Reverend Dianna Gwilliams
Dean of Guildford
Guildford Cathedral is a friendly, welcoming community, with the worship of God at its heart. We welcome visitors, pilgrims and tourists of all ages from near and far and look forward to welcoming you amongst them.