Women of Stag Hill: Juliet Dunmur
Juliet Dunmur is an Oxford University geography graduate, who after working in town planning at the LCC, completed a research degree in conservation and planning. In her subsequent career, she has edited and written for health publications and was a member of the Mental Health Tribunal Service for twelve years, as well as serving a term on the Council of the BMA.
Juliet is the grand-daughter of architect Edward Maufe. The completion of Guildford Cathedral was a constant presence in the life of the family, and from her unique position, Juliet provides an intimate and well-researched perspective on the work and life-style of her accomplished grandparents.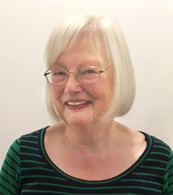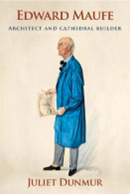 Edward Maufe | Architect and Cathedral Builder
Book Review
Juliet Dunmur is Edward and Prudence Maufe's granddaughter. She is also an excellent biographer, drawing on family papers and arch­ival research to offer a fascinating insight into Maufe, his marriage, and much more besides. Her book is tremendously revealing and a real pleasure to read. It is also nicely illustrated.
The book is available to purchase from the Guildford Cathedral gift shop.