Pay What You Wish | Fundraising Concert
Rock Choir Fundraising concert For Knife Angel
We are delighted that The Fantastic Guildford, Godalming and Farnham Rock Choir are generously coming along to host a Fundraising Concert in support of Knife Angel. Led by Tom George you are in for a treat of an Evening with some new and old favourites being sung for a great cause.
This fundraising concert will support the National Youth Anti-violence tour during March and help raise vital funds.
All Welcome to Join us on 15 March at 6.30pm for a wonderful hour of your favourite songs.
Set List includes
Angels Robbie Williams & Make Your Own Kind Of Music Paloma Faith
Entry and refreshments are free, we ask you to pay what you wish.
Book and Donate here https://bit.ly/3IeoRfX
You can just turn up and there will be opportunities to donate on the evening. We look forward to seeing you!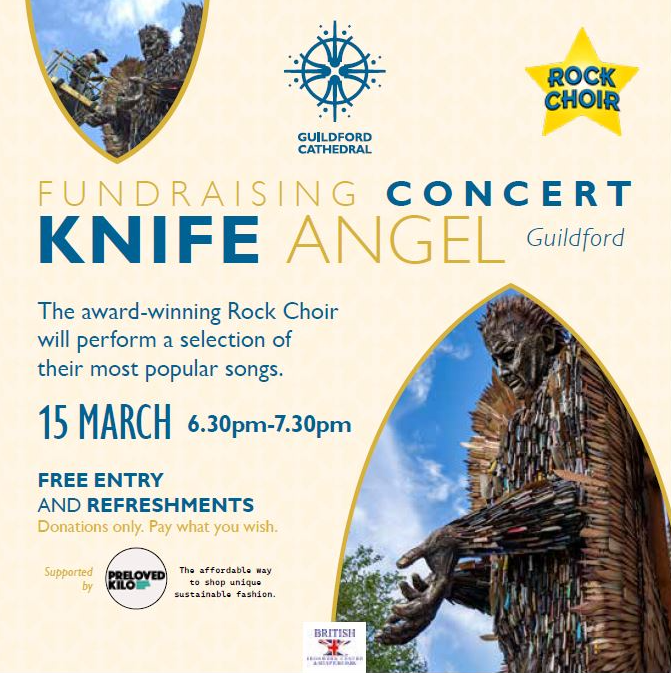 For more ways to support | Find out more here see https://bit.ly/3YHU4xF
For more info on Tom and the Choir https://rockchoir.com/choirleaders/tom-george/