Support our Leap of Faith
Hooray! They did it!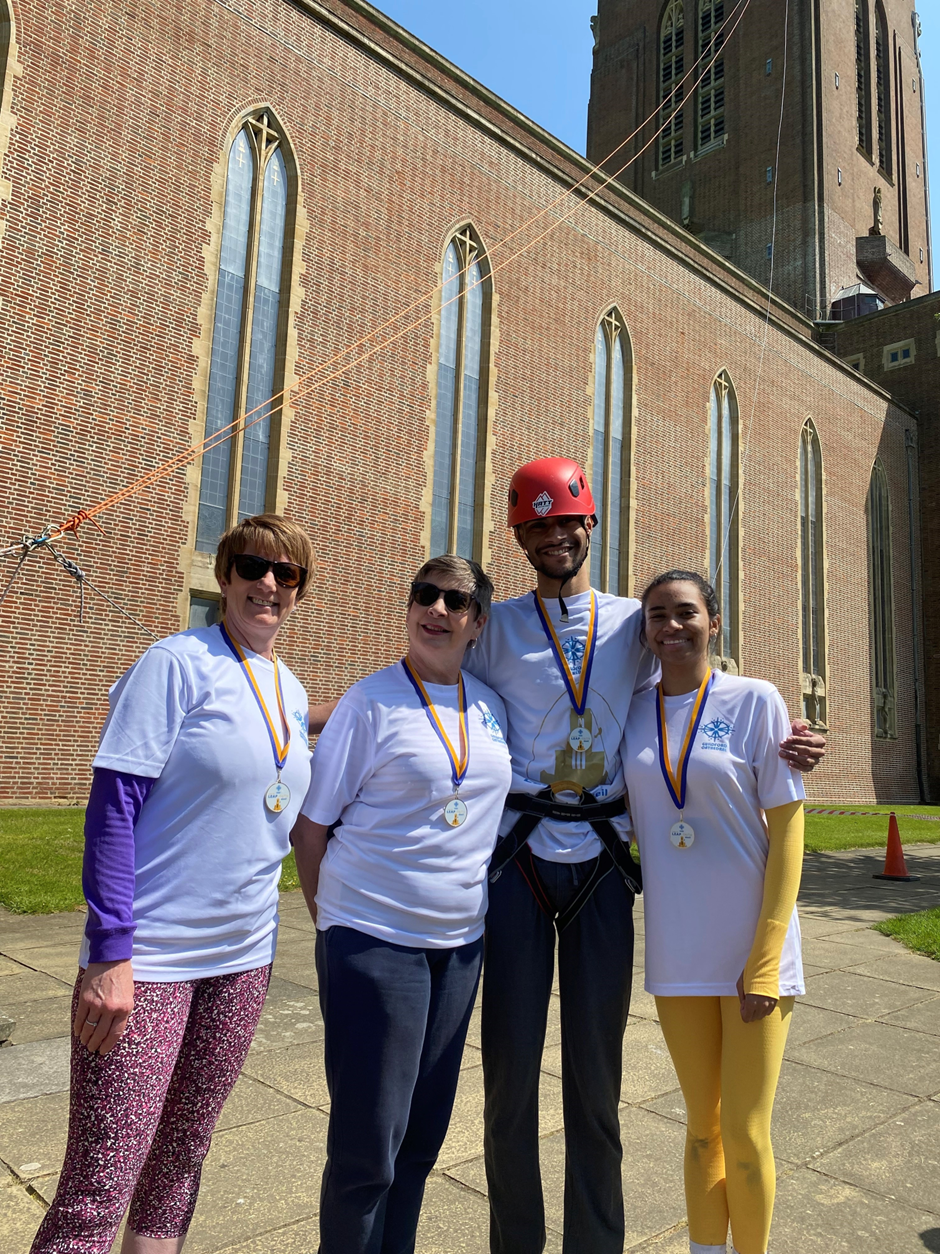 All 15 of our wonderful team of abseilers successfully lowered themselves down the tower. The weather was beautiful – sunny with a slight breeze – and family, friends and supporters came to cheer them on. Some were nervous, some were excited, but they all got to the bottom with a smile on their faces, a sense of achievement at having taken the 'Leap of Faith' for Guildford Cathedral.
Despite a bit of trepidation I very much enjoyed the experience! – Liz Martin
The view was great, I am so glad I did it. Sign me up for the next one! - Karen Taylor
So far, their efforts have raised 80% of our total. There is still time to give if you would like.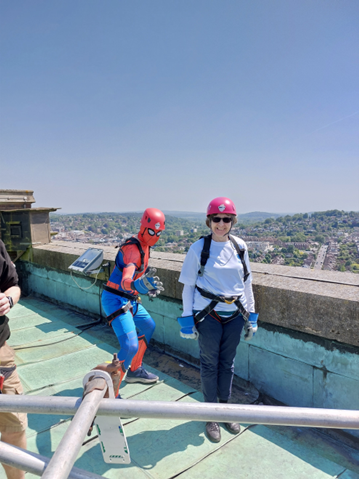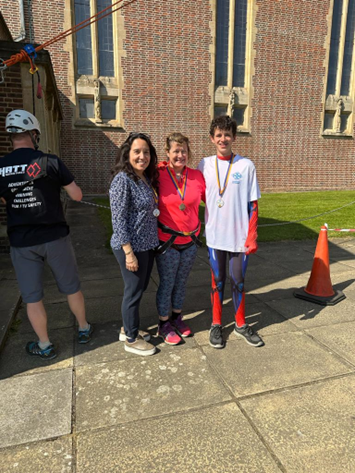 By supporting us, you can:
Assist in maintaining the fabric and repairs of the building.
Help make heavenly worship accessible to all.
Help sustain our outstanding choral tradition, filling the building with music.
Enable us to provide more community events such as tower tours, concerts, and comfortable spaces to enjoy throughout the seasons
To donate, simply click the button and help this brave team raise money for a cause they hold dear.
Online Donations via Enthuse here
Text LEAP to 70460 to Donate £5
Contact Nicola or Karen in the Fundraising Team via fundraising@guildford-cathedral.org if you would like to send a cheque in or have a conversation about how you can support the Cathedral.
Telephone | 01483 547884
Every donation small or large makes a difference.
A Heartfelt Thank You For Your Support
Meet the Team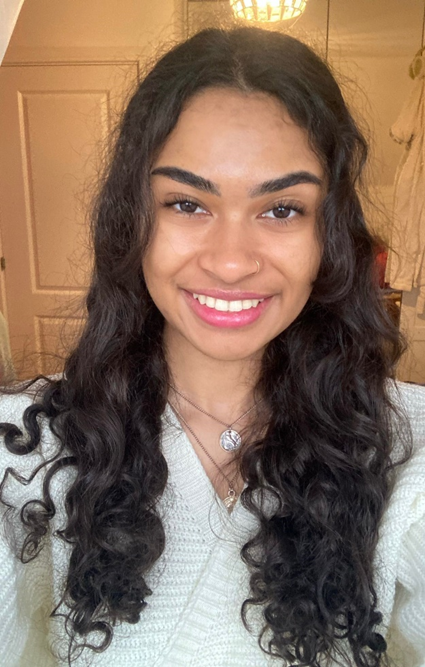 Hi! My name's Lily and I'm a former chorister at the cathedral, some of you might know my mum, Tracey who works on the events team who has helped put this together! I'm currently studying Art History and Drama at University of Exeter.
I'm abseiling down the Cathedral as this will probably be one of the scariest but most exciting things I've done yet, as me and heights aren't exactly best mates!
However, I'm looking forward to a new challenge!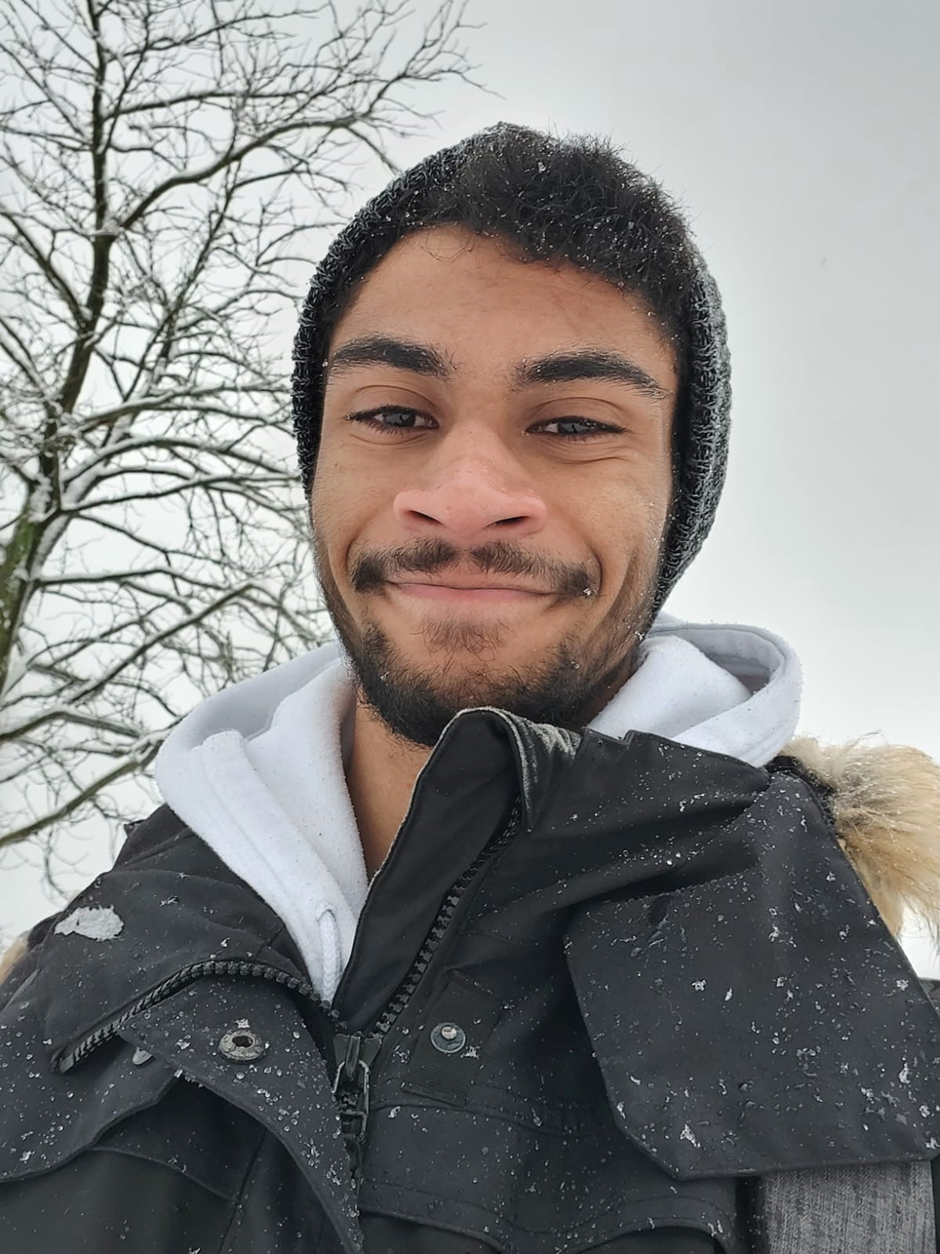 Hi I'm Theo. I'm 18 years old and am studying at Farnborough College of Technology. I'm always up for a challenge encouraged by my friends who can't quite believe I'm brave enough (or just plain crazy enough) to abseil off a very tall tower!! Wish me luck! 🍀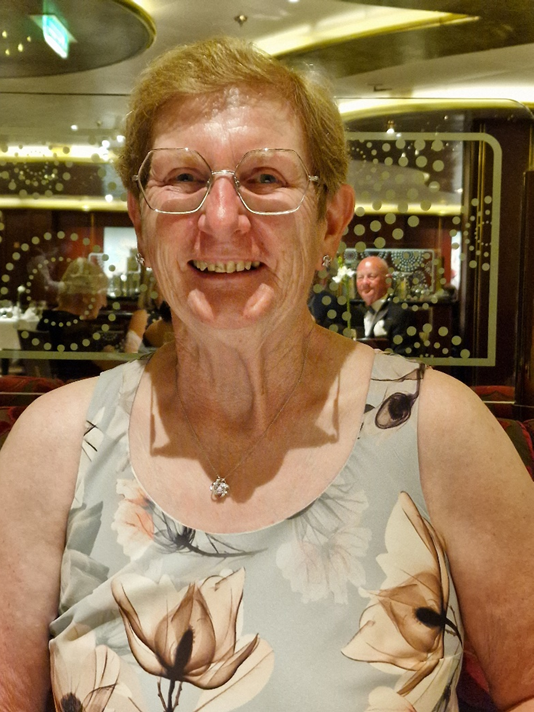 Hello! I am Sheila Taylor and I'm 67. I'm quite excited looking forward to abseiling. I've always wanted to try abseiling and this seemed a good opportunity and helping the Cathedral at the same time. It's good to be sharing experience with my daughters too.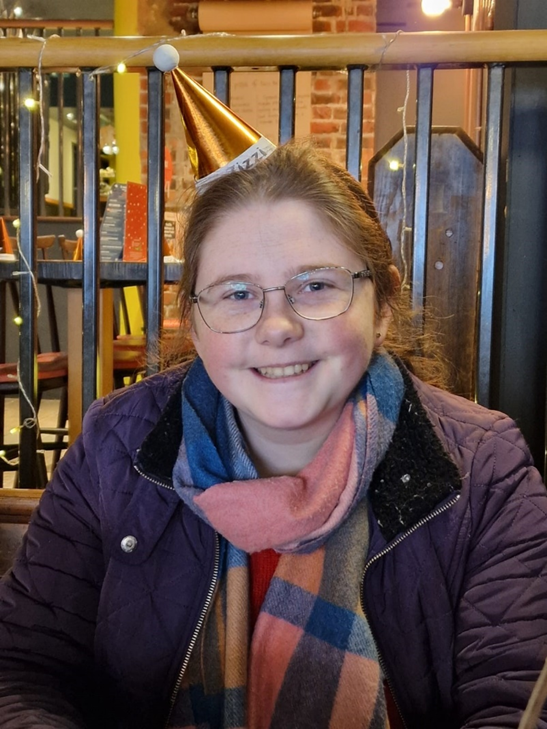 Hi! I'm Karen Taylor. I am the Fundraising Officer here at Guildford Cathedral and I didn't want to ask anyone to do something I wasn't willing to do myself at least once, so I joined the team!
I regularly climb up the tower as a tour guide, but this will be my first time going over the edge… I am absolutely terrified about abseiling, but it's for a cause I am passionate about so I'll put my fears to one side. I'm abseiling with my mum and big sister, so don't want to show myself up!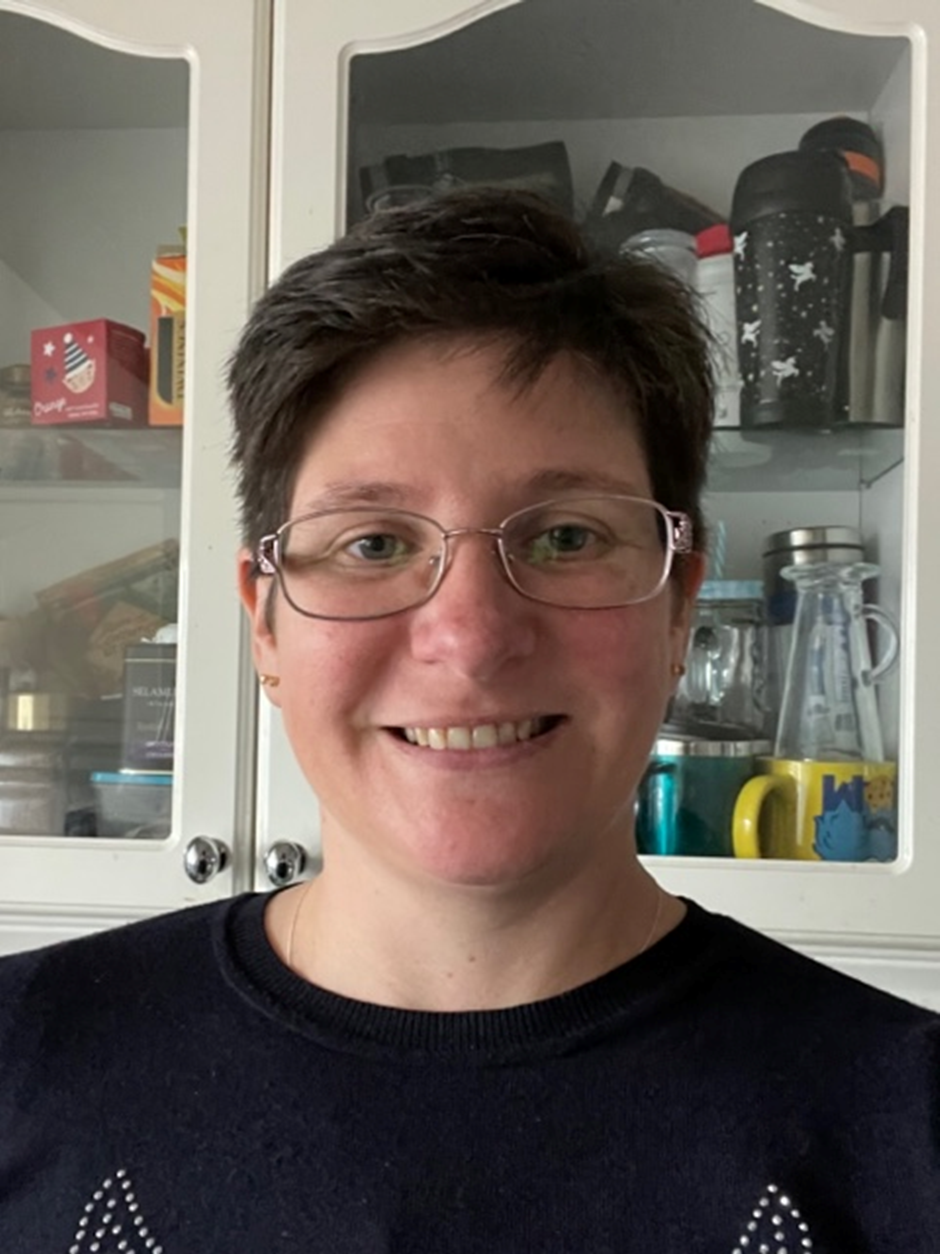 Hello, I'm Claire. I'm abseiling because it sounds like a challenge and will give an adrenaline rush. I'm looking forward to viewing things from a different perspective and doing something completely different from the day job.

Hello! I am Sue Howland. I used to organise the flower arrangements for the Cathedral, even doing some myself. I also run the weekly Fairtrade stall after services and at some Cathedral events.
In the past I have done 2 tandem skydives and am really looking forward to my first abseil (while I still can!)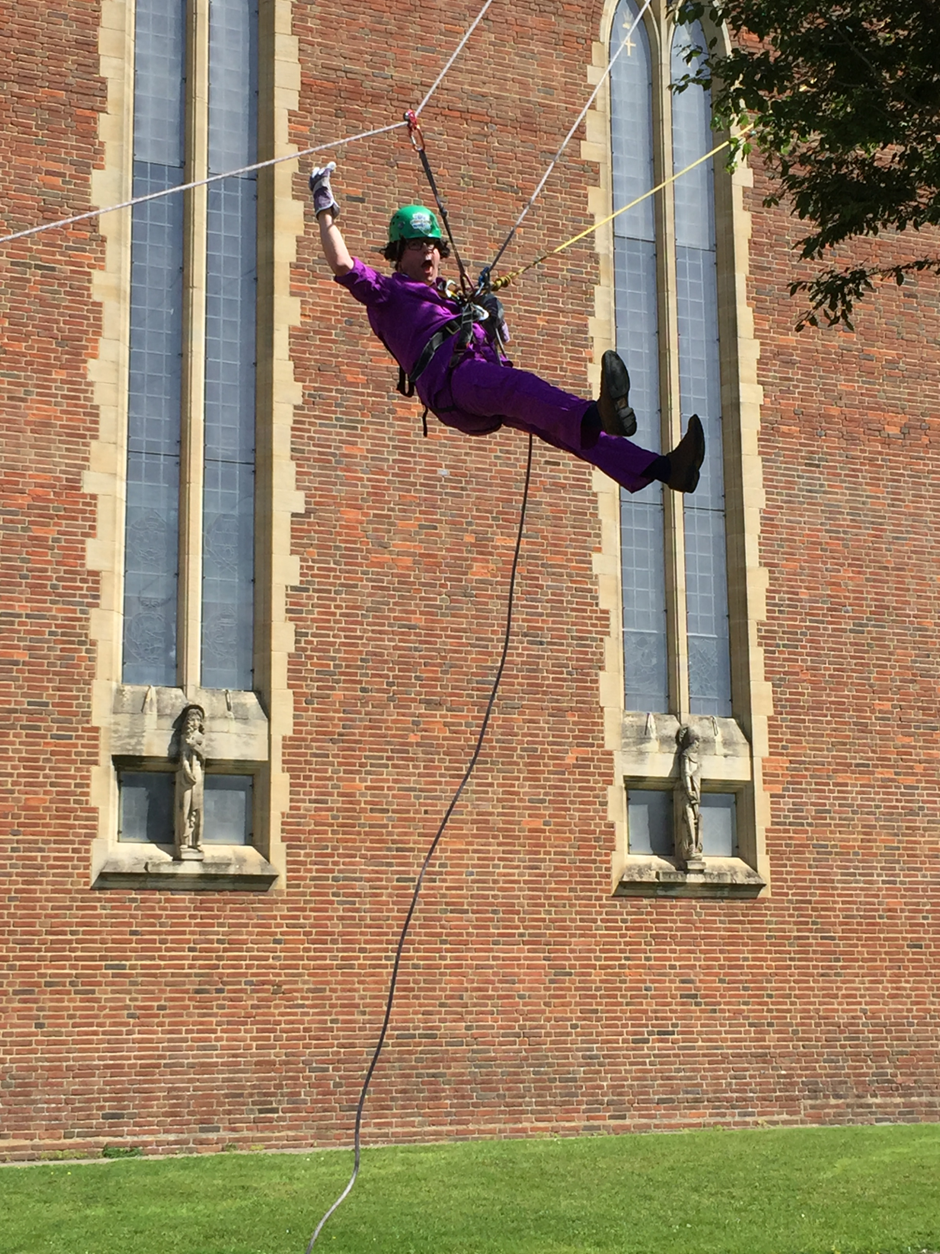 Hi! I'm Matt O'Grady, the Chief Operating Officer here at Guildford Cathedral. This will be my third abseil. (Photo from last time when I was Austin Powers!) It's terrifying, I'm never doing it again - when's the next one?
Follow me on Twitter for 25 reasons why you should support me: @MatthewOGrady3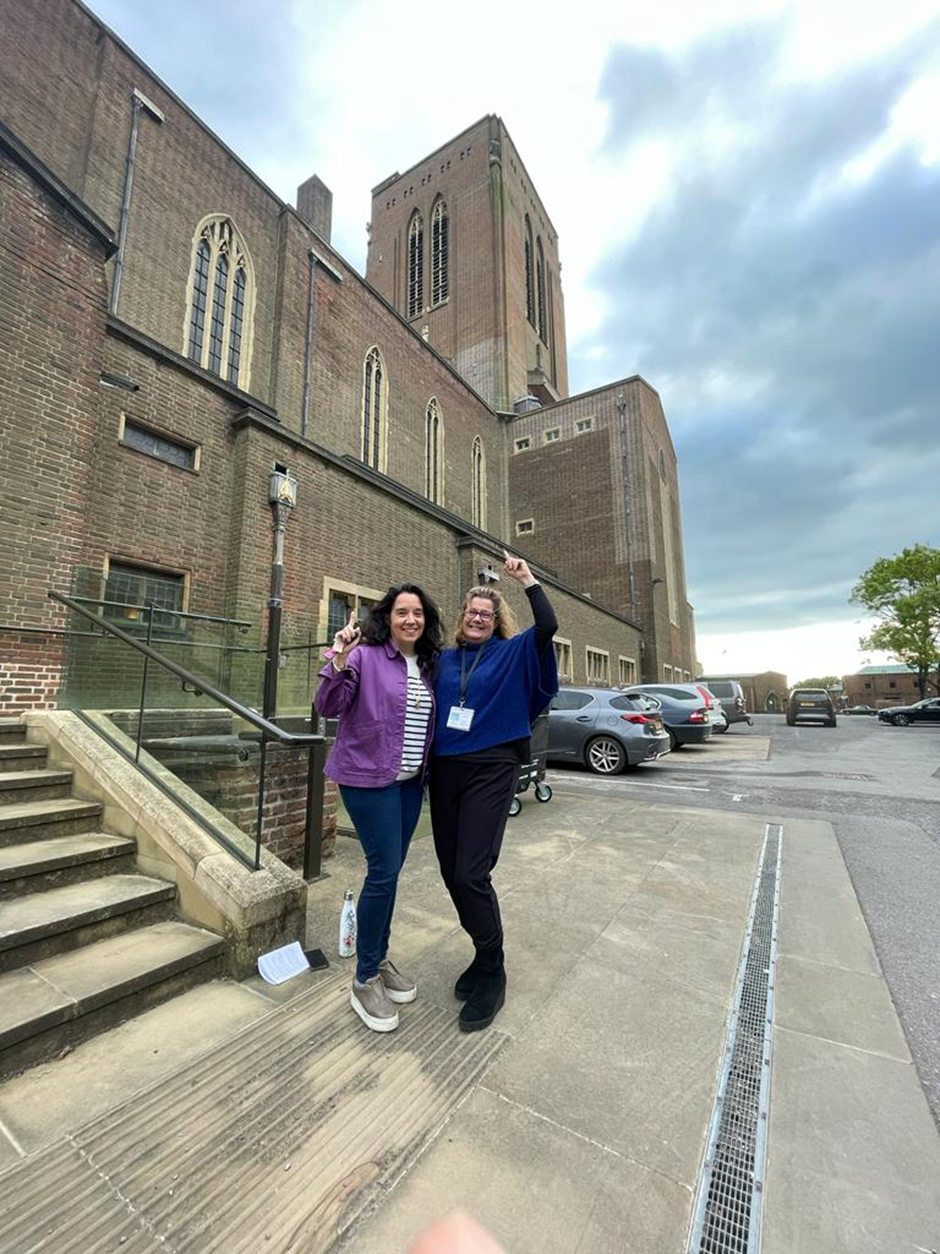 We are Monica and Sian and we are lucky enough to have boys who are in or have gone through the cathedral choristers. We wish to highlight the need for funding for this incredible space which as well as providing outstanding choral music, provides a place of worship, solace, and comfort for us and for many. Having seen the work the cathedral does and the support it provides, if any of you would be like (and be kind enough) to sponsor us we would be very grateful for your support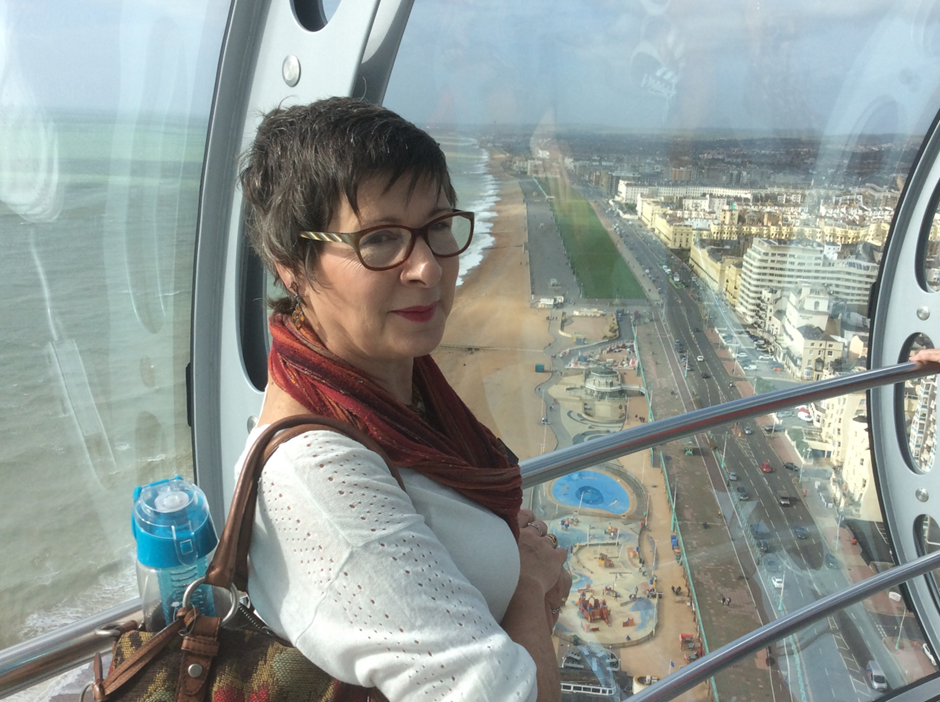 Hi, I am Julie Mitchell and have worked at the Cathedral as Volunteer Co-ordinator since July 2019. It has been a joy and privilege to be part of such an amazing team of staff, volunteers and clergy. Guildford Cathedral is an amazing building which never fails to fill me with awe.
I will be leaving my post at the end of June to concentrate my time on my growing business, being a grandmother and to make good use of my newly acquired bus pass! In a moment of madness I signed up for this activity and am keen to support the fundraising effort. I am terrified but will be glad to complete the task. Many thanks to those who have already supported me with words of encouragement, prayers and donations.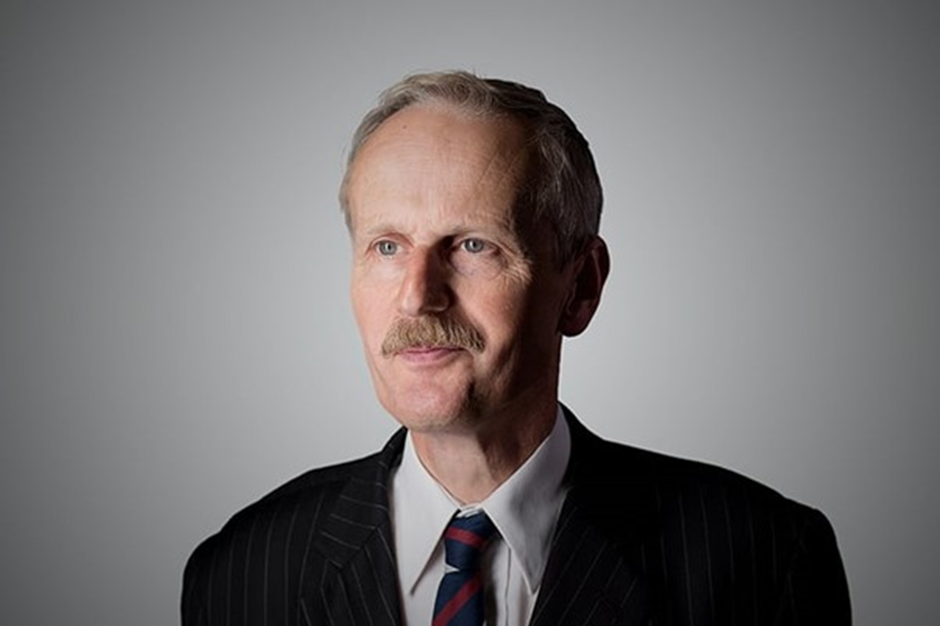 I'm George and I have been a member of the Cathedral congregation for thirty years. I want to support the Cathedral and to do something different and I am looking forward to the views!
Others taking a Leap of Faith are
Oscar
Liz
Callum
Olivia