Saturday 28 September 2019 - 2pm
We are planning on holding our Be a Chorister for a Day! on this date, where budding young singers can join us in a fun afternoon finding out what it is like to sing in a Cathedral Choir.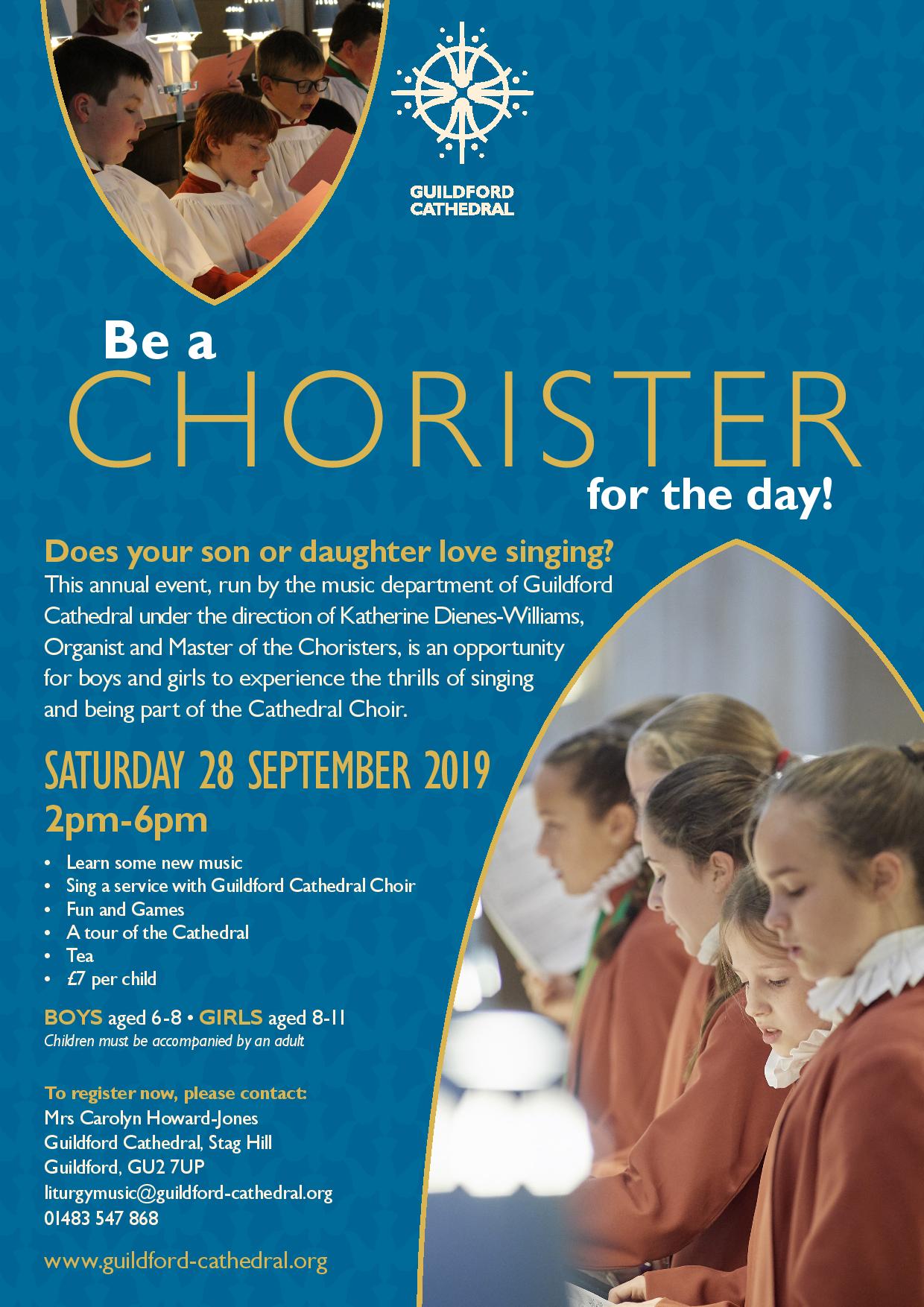 If your are interested in a place for your child please contact Carolyn on 01483 547 868 or email liturgymusic@guildford-cathedral.org
Download an application form here.